Gathering 2010
The 4rd Banjers Gathering and BMC Meeting took place
in Middleburg - Veere, Holland, the 17th, 18th & 19th of August 2010.
Last updates
| | |
| --- | --- |
| | August 22, 2010 |
| | August 15, 2010 |
| | August 15, 2010 |
| | July 4, 2010 |
ORGANIZING COMMITTEE
| | | |
| --- | --- | --- |
| Leader | Dees de Smet | deesdesmetlive.nl |
| Member | Leen Warnaar | fam.warnaar12move.nl |
| Member | Frank Cools | frankcoolsadvalvas.be |
In full coordination with:
| | | |
| --- | --- | --- |
| Treasurer | Ton Koot | treasurerbanjer37.net |
| Secretary | Colin Whimster | secretarybanjer37.net |
Substitute

by @
Tuesday 17
12.00 am Welcome Yacht Club Arne clubhouse De Kemel
13.00 pm Visit Banjerfriends aboard the ships.
15.00 pm Visit Middelburg with guided tour
18.00 pm Change
20.00 pm Diner
Wednesday 18
10.00 am Welcome on board
Leaving Middelburg for a trip to Veere ,
through canal, slues, Veere lake for a sail.
14.30 pm Arrive in Veere Yacht Club
14.30 pm Visit Veere on request with guided tour.
18.30 pm Diner in Auberge the Camperveerse Toren.
23.00 pm Taxi to Middelburg Arrive at 23.30 pm
Thursday 19
08.30 am Breakfast for members with Banjers in Yatchclub Veere.
09.30 am Board and members meeting until 10.30 am
11.30 am Sailing to Middelburg arrive at 15.00 pm
16.00 pm Happy hour and speeches until 18.00 pm
18.00 pm Official ending Gathering 2010
2008-2010 Paying members: 110 Euros
Not paying members & Guests: 140 Euros
Please transfer your payment to:
BMC's bank account data:
Banjer37 MS Club
Wapenveld, Holland
Account number: 49.69.08.871
IBAN: NL48ABNA0496908871
BIC : ABNANL2A
Non Dutch members can pay cash in Middleburg
In the price is included:
* Welcome Dinner in Middelburg incl 1 drink
* Captains Dinner in Veere incl. 1 drink
* Breakfast Veere (only boat crews)
* Transfer Veere – Middelburg and back (only hotelguests in Middleburg)
* Farewell snacks in Middelburg and 2 drinks
* Meeting coffee and cake yachtclub Veere
* Harbour costs Veere
Harbour costs in Middleburg are not included: 22 euros per night per boat.
| | | | |
| --- | --- | --- | --- |
| BANJERS | COUNTRIES | Counting of crew including skipper | Coming with Banjer |
| MARIE | Spain | 2 | -- |
| CHAPEAU | Holland | 2 | YES |
| SULASGEIR OF LORNE | UK | 2 | -- |
| KITTY HAWK | Holland | 3 | YES |
| SPROT | Holland | 2 | YES |
| QIMMIQ | Holland | 2 | YES |
| ASTRO | Holland | Not coming | -- |
| ALBATROS | Holland | 2 | YES |
| YOUNG BANJER | UK | 2 | -- |
| LISANA | Holland | Not coming | -- |
| TIJDVERDRIJF | Holland | 2 | YES |
| KERENSA | UK | Not coming | -- |
| BRAVOUR | UK | 1 | -- |
| KISKADEE | UK | 2 | -- |
| DAMY III | France | 2 | YES |
| PANDORA | France | 2 | -- |
| JAN ONRUST | Holland | 2 | YES |
| TASMAN | Malta | 2 | -- |
| BANJER 2 | UK | 2 | -- |
| NAIK | Holland | Not coming | -- |
| ELISABETH ANN | USA | 2 | -- |
| WEEMELAH | Bermuda | 1 | -- |
| AMBERES | South Africa | 2 | -- |
| TOTAL : 19 | | 37 | 8 |
HOTELS IN MIDDLEBURG
Closest hotels to the marina where the Banjers are going to gather in Middleburg are:
They are placed at less than 10 minutes walking from the marina.
Then you have several smaller "family" hotels as: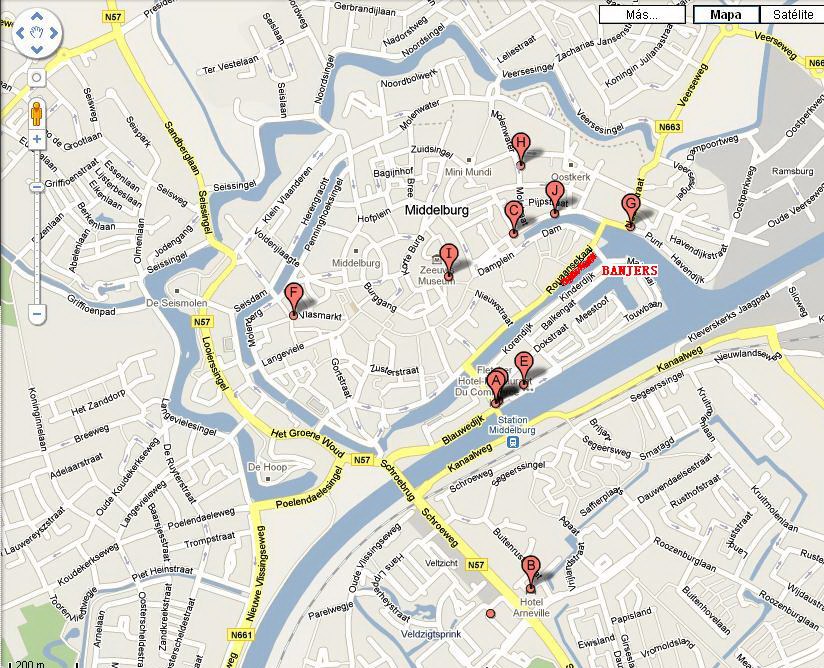 Cilck down here to access a most useful page with information
on how to arrive to Middleburg, by car, plane, train on aboard a Banjer.
Sent by Frank Cools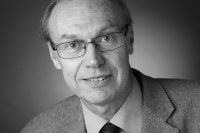 LETTERS FROM MEMBERS AND FRIENDS
Dear Guillermo and other Banjer members,
We still have our Banjer. Unfortunately we will be abroad during the gathering. So we are not able to meet you.
We reduced our asking price to euro 52.500. If there is someone who is interested in buying a Banjer, please let him (or here of course) know that the Banjer Astro is for sale. The boat lays in the harbour of Dinteloord. On many sites they will find pictures and of course also on the Banjer site. The broker is EYN brokerage.
We wish you a wonderful gathering with a lot of nice weather. Even when we have sold our Banjer we will be a member. After 25 years of sailing with this wonderful ship it has become a part of our live.
Kind Regards,
Banjer ASTRO
July 25, 2010
Dear Quillermo,
We are very sorry but we can not come to the Banjer meeting this august.
Frank was busy placing a new panel for the electricity and then we got problems with the engine.
That took a view weeks and now we have not enough time to get the boot ready for the meeting.
We can not go before the new panel is placed (you can see on the photo)
The next time we will come, I hope you have a wonderful time.
Best regards, Lisana.
July 12, 2010
Dear Guillermo,
Thanks for the invitation to the Banjer Gathering in Middelburg.
I intend to come back(depending on weatherconditions) from a summertrip along the Southcoast of UK on or about the 15th of August.
So if all is well I will attend the gathering....
I look forward to meet all the members since it will be my first gathering.
Yours sincerely,
M. G.
Banjer Albatros.
July 10, 2010
More from Naik
Dear Guillermo
Thank you for your wishes
We send you a picture of Naik on anker in the bay of Aeroskobing on the island Aero
Would prefer sending you a picture under sail but you need another boat to make the picture!
We are going next week to V...... to see S. J. and the other Banjer in that harbor
After we will go to Sweden and,,,
Greetings to your all
Bob and Jenny
July 01, 2010
Dear Guillermo
We are since a few days in the Baltic see
Because of a long period of bad winds we arrived here later as planed
So we are very sorry but we will not be back in Holland in time for the gathering
We have a lot of fun with our dear Banjer,very nice weather,not too much wind,beatifull see and land
We wish you all a nice banjer meeting
Greetings B. and J.
Banjer Naik
June 28, 2010
Dear Guillermo
I am really happy to be able to come to the reunion again this year.
We very much need a representative from Bermuda!!!
How do I officially sign up?
Looking forward to seeing you again.
Take care,
C.
Banjer Weemelah.
20.06.201
From the Committee Chairman, Dees de Smet
Beste Ton ,
I send you hereby the information (after the 4th visit) for the Gathering.
In the annex you will find the budgets for members with banjer and for members without banjer.
Some remarks :We excluded drinks on most occasions , as the use of this matter differs per member.
Hotels must be booked by members, it is easy by mail. 3 hotels are located oposite the trainstation and near the harbour of Middelburg.
I checked again the reservations: all are in the agendas also at the harbourmasters. Again it will be very busy in the ports.
Concerning the payment: this has to be done by the Treasurer. On all occasions I booked for maximum of 56 persons.
Concerning local guidance: It is very easy to arrange this for the members theirselves. The town of Veere is rather small (you cannot get lost) and Middelburg is easy to visit as well. In all hotels we found maps and suggestions at the reception.
Taxis or minibusses will be arranged for the trip in the evening of wendesday for around 19 members.
On thursday it is easy and cheap to travel by regular bus from trainstation to Veere. There is only one riskfaktor: there is one bus per hour.
So far so good.
Welcome at the Gathering!
22.05.2010
We are most honoured, as the widow of Maurits van Wassenaer has accepted our invitation and will attend the 2010 Banjers Gathering. She will accompanied by one of her sons. We have also invited the widow of Dick Lefebvre and we are waiting for her response.
22.05.2010
Rob and Jacqueline Herbes, yet enthousiastic Banjerites, are planning to give the 2010 Banjers Gathering a "police boat escort" with their new patrol boat Ariane.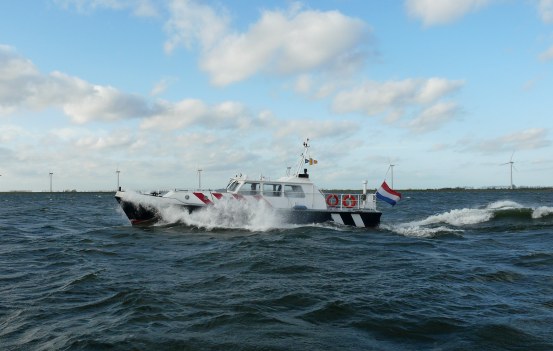 11.05.2010
From Dees de Smet, Organizing Committee Chairman:
Dear Guillermo ,
Hereby the update of the organizing committee of the Gathering 2010 Middelburg/Veere :
The committee has visited al the sites and contacted the different people and organisations to reconfirm our intentions.
we received confirmationsfor the following:
1. harbourmaster Middlburg (22 euro per night 3 nights)
2. clubhouse Kemel Middelburg for welcome and diner first evening and fareweldrink last evening(prices will follow)
3. harbourmaster Veere( 22 per night,1 night)
4. clubhouse Veere(12.50 euro breakfast,3 euro meeting)
5. campveerse toren Captains dinner( 45euro 3 courses, 60 euro 4 courses excl.drinks)
We have to arrange transport from M to V and back,Frank will inform about possibillities.
On the second day we all sail from M to V , on theVeere lake it is possible to have a nice sail. We can do some free sailing, competition sailing or even admiral sailing with greeting the admiral. Please let us know your ideas about this.
In M and in V we can arrange excursions please let us know or this is of interest to you.
During the period of the gathering it will be very busy in the Netherlands as it is the peak of the holliday. In Amsterdam it is the week of the famous Sail Amsterdam 2010. This means we have to have the final total of participants in the beginning of June.This is because harbourmasters tel us that they cannot take extra boats last moment.
Therefore we kindly ask you to make a last round for participants (specialy the ones with boats).We realy would like to see one of the scandinavian owners this time.
Furthermore the southern convoy (Sprot, Kittyhawk and QiummiQ) will be waiting at the Krammersluices or the Roompotsluices for the nortern convoy to make the last part of the trip via the beautifull port of Zierikzee (stay one night) and then sail to Middelburg.
so far so good
Kind regards
Dees on behalf of the Committee
16.10.2009
The Board of Directors of the Banjer 37 Motorsailer Club met the 2010 Gathering's Organizing Committee in Middleburg, on october the 11th 2009, to check and coordinate all matters regarding the gathering. Previously the Board of Directors met at the Honourable Treasurer's home, where they were smothered with attentions by the charming Treasurer's wife, Tineke.
Some images from both meetings:
Board's Meeting at Ton's...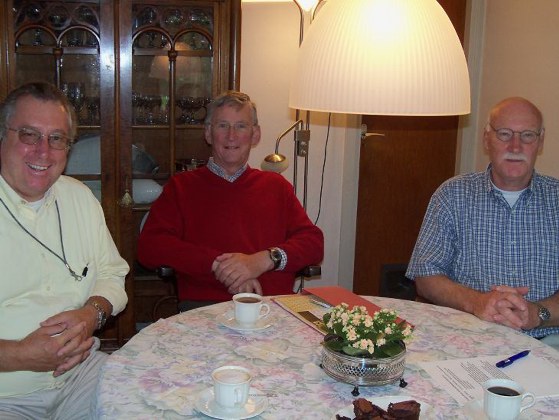 ...warmed by a rewarding single malt directly from Scotland.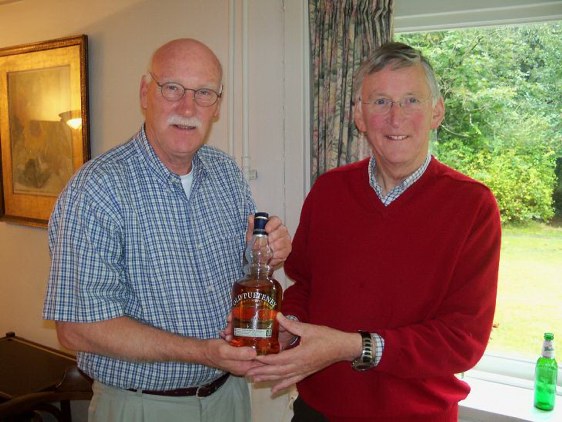 Charming Tineke between Treasurer and Secretary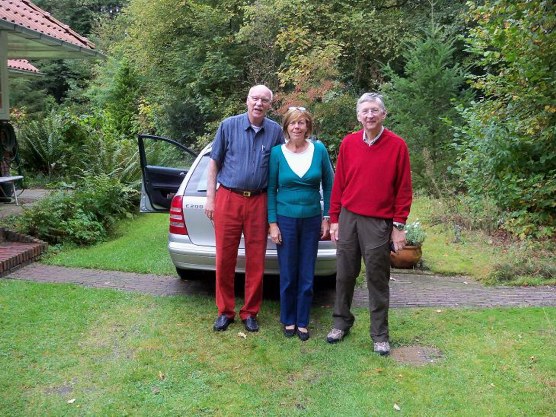 Dock at Middleburg where Banjers will gather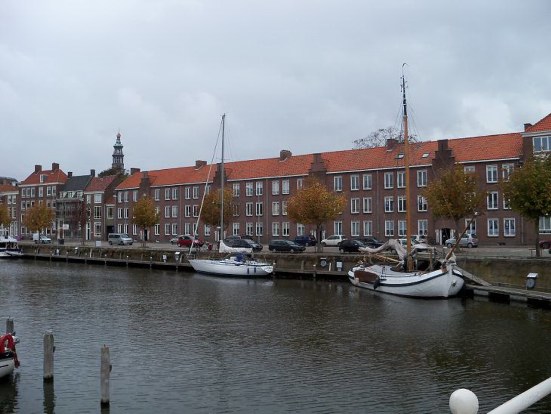 Yacht Club Arne, where the welcome dinner will take place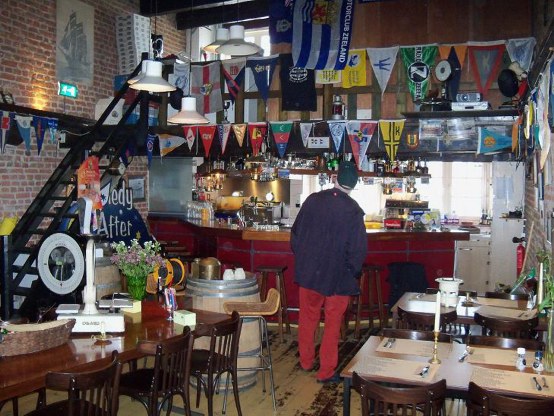 Organizing Committee Meeting in Middleburg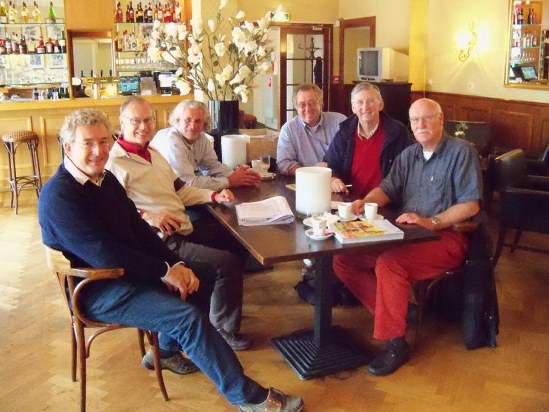 Auberge the Camperveerse Toren
Ready for lunch at the Veere Yacht Club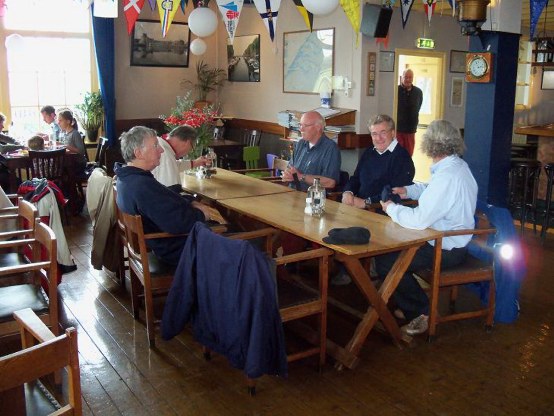 14.03.2009
From Frank Cools:
Dear Guillermo
Dear friends
It is indeed preferable to organize the gathering midweek, while during weekends both cities (Middelburg and Veere) as well as Lake Veere, are rather crowded.
Moreover August 15 is an anniversary in Belgium, which makes that weekend even more crowded there. Midweek after August 15 hollidays are already ending, which means that it 'll be agreeable.
In October 2008 we organised a little reunion/reconnoitring expedition with our club, in Veere (see pictures). Veere is a small but very nice and interesting medieval town (as is Middelburg), very suited to have a gathering of 10-20 Banjers.
Kind regards
Frank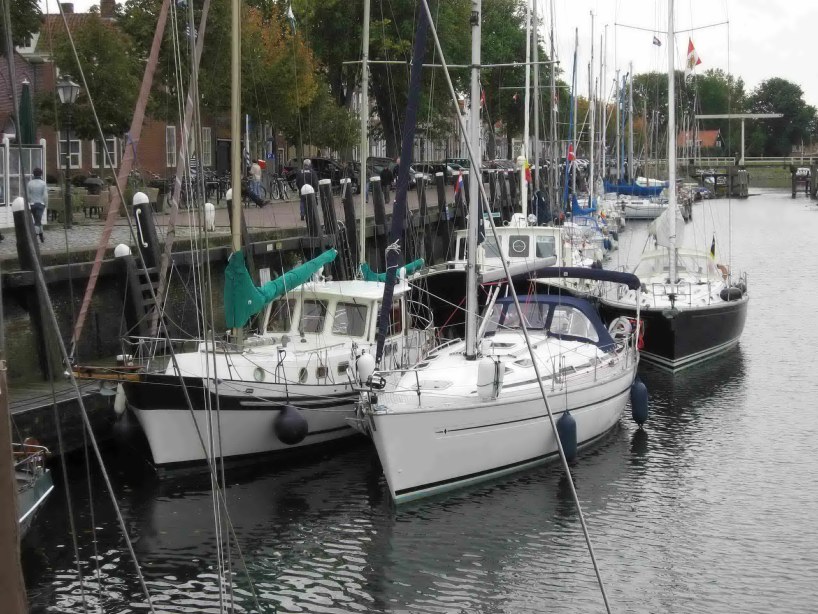 12.03.2009
The chosen places have been Middleburg and Veere, because, as Leader Dees de Smet explains:
"Starting from saturday 14 th august convoys from the north have 3 days to travel to Middelburg.
Starting from Friday the 20 th august the convoys have 3 days to return.
Tuesdays wendesdays and Thursdays ports , restaurants etc.are easier to book than weekends
In previous editions of the Gathering, on the last evening many members had to leave because of work on Monday. This will not be the case this time.
We chosed Middelburg because of:
- Easy access by train from Belgium and Holland. Express trains have a stop in Middelburg.
- Middelburg has nice old city center, hotels near the train station and harbour reachable by foot from hotels and station.
- From Middelburg we can have a nice trip to Veere. We can have a nice protected sailparade on the Veerse Meer (Veere Lake)
- Veere is a nice little port , nice little town and restaurants"
IMAGES FROM MIDDLEBURG & VEERE